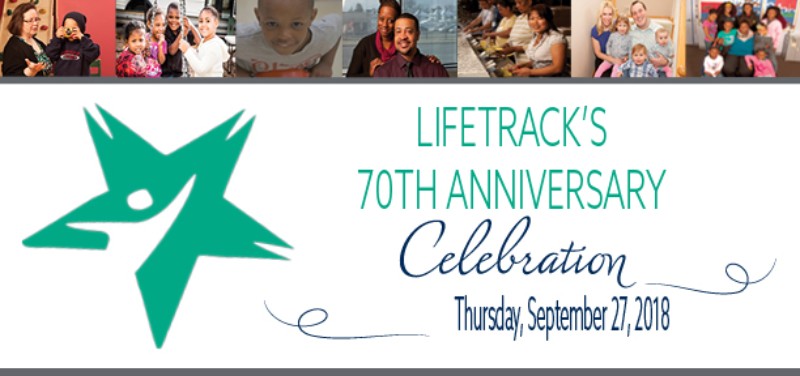 70th Anniversary Celebration
Lifetrack's 70th Anniversary celebration will celebrate our past, present, and future. This free annual event provides an opportunity to be a part of our life-changing work to support individuals on their paths toward resilience and success.
Become a Lifetrack ambassador by hosting a table for the event. Invite others to join you to fill a table of eight or ten! For more information, contact Victoria Stein.
Can't make the event, but want to show your support? Donate here on our website!
Lifetrack's 70th Anniversary Event Sponsors